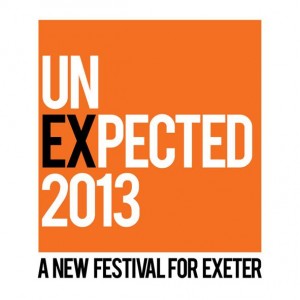 15-22 September 2013
A festival consisting of new and/or unusual events in 'unexpected' locations, all happening during one week in Exeter.
Jon acted as production manager, technical manager and lighting designer for two of the events, in contrasting locations.
Additional crew: Nick Slater, Josh Lucas.
Wet Sounds
A multimedia installation in Exeter's Pyramids swimming pool, with audio by sound artist Joel Cahan, and lighting & sound system design by Jon Primrose.
The Last Supper
A re-staging of the existing piece The Last Supper by Reckless Sleepers involved a simple unobtrusive lighting rig, with additional design and operation by Nick Slater. The location, Exeter's historic Guildhall, meant that a minimal lighting design was necessary, without excessive equipment visible.
Other UnExpected Events: